THIS IS THE HOME PAGE, CLICK-on the PICTURE-LINKS below and Link-up with the businesses and their OFFERS.
If you do not find what you are looking for, contact us by email and we will help you out in finding the item...
When the Flag is Up, We are Open!

The Late Nite Spot in the Port City

We accept Only Money Orders & Checks @ this time.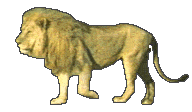 The Lion is King of the Enviroment in which it Lives.
PLEASE SUPPORT ALL VENDERS ON THIS WEBSITE!
Our present PM business hours: 10:00 pm to 2:00 am Seven days a week. Our Am hours are: 10:00 am to 2:00 pm Mon - Sun.

The Five Percenter Foundation inc.
Serving the Human family of the planet Earth..
brought to you by: All the human family of the planet earth.
Welcome to our web site!

Thanks for stopping by... We have alot to offer you on this website...